Lessons are available from 9:00am to 5:00pm in the Winter period & 9:00am till 6:30pm in the Summer Period lessons can be booked by Phone on 01873 852532 or by email. Brian@brianedwardsgolf.com or by our weekly newsletter. Half Hour Lessons cost £20.00, 1 Hour Lessons cost £40.00
---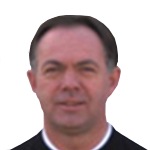 Brian Edwards - Head PGA Professional
---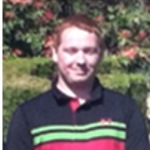 Mitchell Lawrence - Assistant PGA Professional
My name is Mitchell Lawrence; I am 23 years old from Abergavenny, South Wales. I started golf when I was 18 months old and have been a member at Monmouthshire Golf Club for 11 years. Been through the junior ranks and was junior Team Captain in my final year as a junior. Been working for Brian from March of the year 2013 and have taken on the junior coaching on a Saturday afternoon for beginners. My aspiration in the golfing world is to be a PGA Professional or playing professional. I love all aspects of the golfing world from playing to coaching.
---
Josh Pryce - Shop Assistant
My name is Josh Pryce, i am 17 years old from Abergavenny, South Wales. I am currently a junior at Monmouthshire Golf Club and a regular team member, also in 2013 I have been able to win ---- Junior Competitions. I have helping Brian in the shop on weekends whilst he goes out and gives lessons. In the shop I help by collecting competition entries and handing out cards whilst helping all members and visitors that come through the door.
---